OUR MENU
We like to keep our menu fresh and exciting, so we're always adding new burgers, sides and unique once-off creations. Each location has a slightly different offering, but we've included all of our classic menu items below.
CHARgrillIng
is better
The bespoke grills cost more, the extraction system costs more, its smokey, hot (500 degrees!). But Oh My God is it worth it for that smokey chargrilled taste.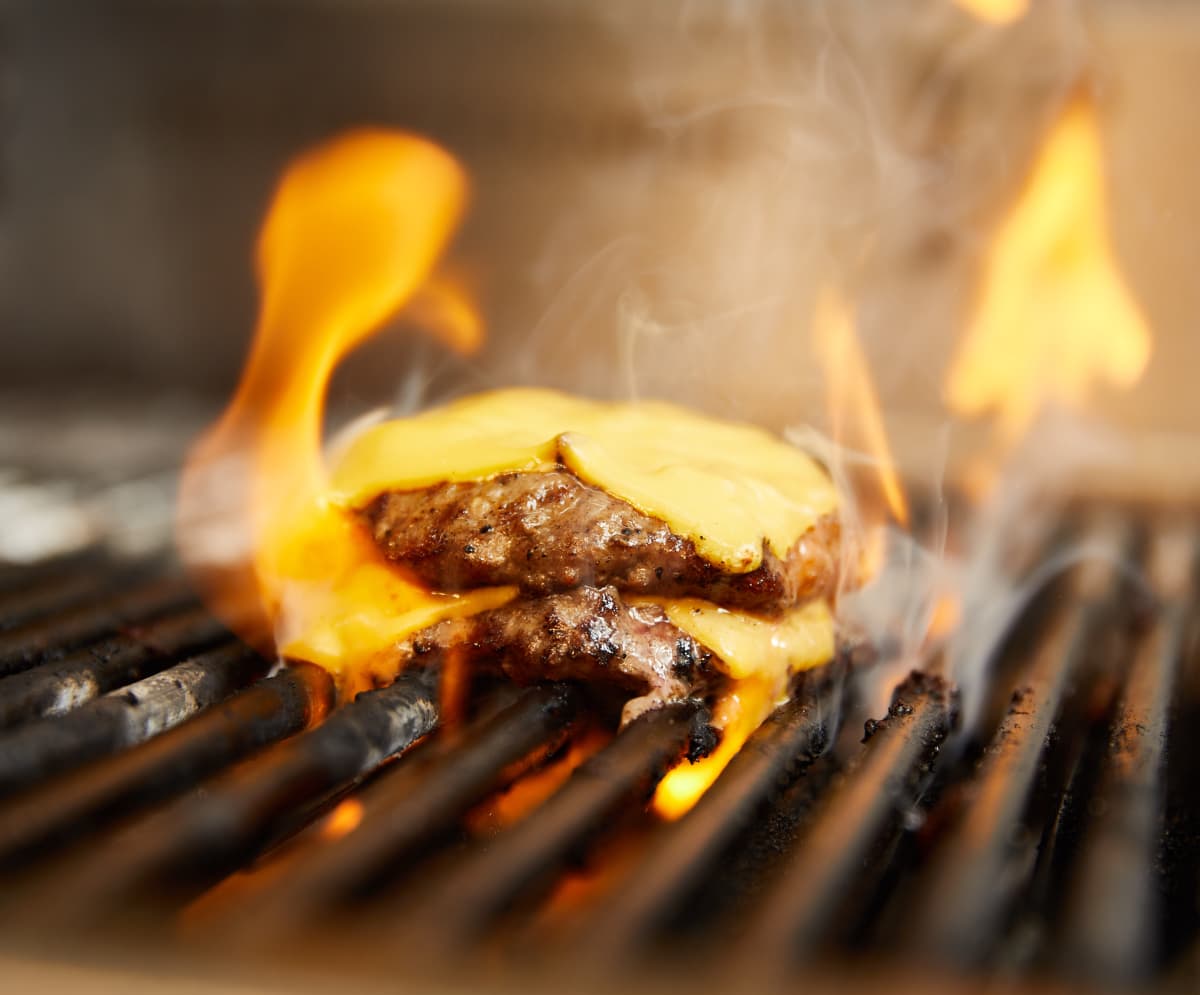 Culinary Collaborations
Our Culinary Director Gráinne has gathered some pretty amazing guest collaborators over the years. Together, using the best of local produce, they have created unique limited edition burgers that push the boundaries of culinary creativity.
Past Collaborators have included, Mickael Viljanen, Chef Patron of the two-Michelin starred Chapter One Restaurant; world renowned fire-cooking enthusiast Derek Wolf; New York based food writer & photographer Nick Solares; Munster & Irish rugby legend Conor Murray, former World Junior Chef of the Year & Forbes 30 Under 30 alum Mark Moriarty; 5th generation farmer, food producer & knife-maker Fingal Ferguson; Head Chef/Owner of multi award-winning sustainable Galway restaurant Kai, Jess Murphy...the list goes on.